Make sure you read my entire post, because there's some exciting news at the end!


I was lucky enough to swap products with
My Second Sense
, and let me tell ya, she's got some AMAZING stuff in her
store
! It was so hard to pick just one product!!! But knowing that opinion writing was up next in my writing curriculum, I just had to choose...
This unit really has EVERYTHING you need for your kiddos to write opinion pieces! We started by reviewing what "opinions" are and practiced forming opinions on various topics. Tania's unit has excellent resources for this. She's included questions such as, "Which holiday is the best?"or "Which chore do you prefer?" and "Which season is most fun?" and possible answers for them to choose from. With their partners, my students picked an option and defended it with a reason or two why. I'm fairly certain everyone said that spring/summer is their favorite season after all this cold and snow we've had this winter! We did all of this orally so they could practice formulating opinions.
Next we used this gem:
I love this brainstorming sheet! We spent our whole workshop time one day thinking of our favorites. What I love most is that they can come back to this in the future to choose a topic to write about!
OK, now it's time to choose a topic and begin prewriting. I first modeled the prewriting process by writing about my favorite fast food restaurant: Culver's. If you don't have a Culver's near you, I am SO sorry! The best part about this was I had a few very passionate McDonald's fans who were arguing with me the whole time about how I was wrong! AWESOME!!! Those bunnies are DEFINITELY ready for opinion writing! Here are a few of our prewriting pages:
Here's my #1 McDonald's guy. He was DETERMINED to prove me wrong!
Next it was time to draft. My favorite part about Tania's unit is that she has a list 12 different opinion sentence starters: In my opinion; The best part about ______; One reason why I like ________; I gave each of my kiddos a copy of this page to keep in their writing folders. It really helped them to write complete sentences and to make their piece cohesive. Here we are drafting:
The unit comes with this drafting paper. It was a great way to keep the kids organized and to make sure that they weren't forgetting anything from their prewriting sheet.
Now it's time to revise and edit. Tania includes a great editing checklist to help the kids make sure they have everything they need before they conference with me. I also introduced peer editing during this process, and the bunnies LOVED it! Here we are revising and editing:
The blue sheet is Tania's editing checklist
Using our 2nd grade dictionaries to check spelling!
Now it's time to publish! Tania has included a variety of papers to use for publishing; however, after Winter Break, I give my kids the option to type or hand-write their final copies, and approximately 99.99999% of the bunnies always choose to type :) Here are some of our final copies:
This little love and I share a passion for Noodles & Company. She drew that soda machine on her page just for me!
Whew! That was a long post! Sorry about that, but it had to be done... this unit is jam-packed with awesomeness, and I wanted to make sure you saw it all! Make sure you head over to
Tania's blog
as well; she's reviewing my
Main Idea Mania
pack.
GUESS WHAT?! We've all decided to give away copies of our swapped products!
Now, here are the details for the giveaways!
1. Start anywhere on the map below.
2. Stop by each blog and read about the products swapped between each set of bloggers.
3. Enter to win the resources that are featured by each blog pair. Each pair of bloggers has the same raffle, so you only have to enter on one of the two blogs.While you are at each blog, if you are not already a follower, sign on to follow!
4. The raffles are open until midnight March 15th.
SWAP A
SWAP B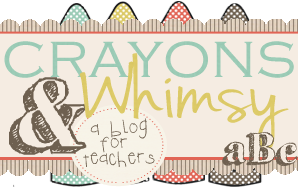 SWAP C
SWAP D
SWAP E
SWAP G
SWAP H
Here's the Rafflecopter to win
Share Your Opinion
and
Main Idea Mania
:
a Rafflecopter giveaway
Good Luck!